Michael C Keane will be displaying his sculptures at "Sculpture in Context 2023". This event is held from Wednesday the 6th of September and is Open to the public until Friday 13th October 2023. It takes sculpture out of the gallery and into the natural and beautiful surroundings of The National Botanic Gardens Dublin.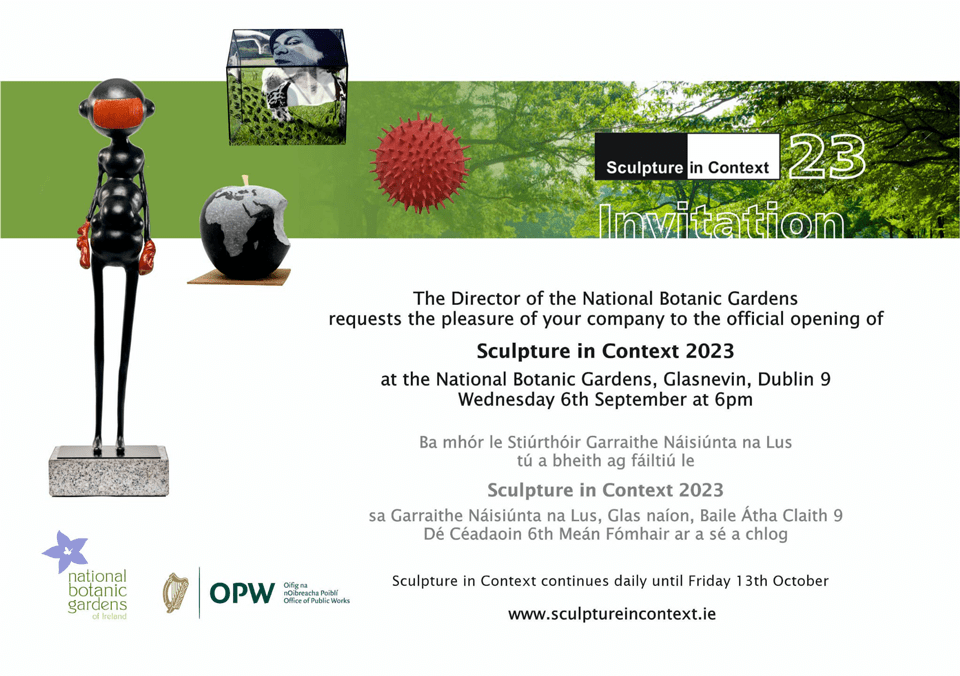 About Sculpture in Context

Staged annually at the Gardens, Sculpture in Context is the longest running and most prestigious sculpture exhibition in Ireland, showcasing the inspiring and extraordinary work of both established and emerging artists throughout 50 acres of gardens and glasshouses. Join us for this specially curated guided tour taking in some of the sculptures and highlighting the skills of the artists and the questions their works raise, in the glorious surroundings of the Gardens in autumn.
Sources:
https://www.eventbrite.ie/e/sculpture-in-context-2023-guided-tour-tickets-688799306267