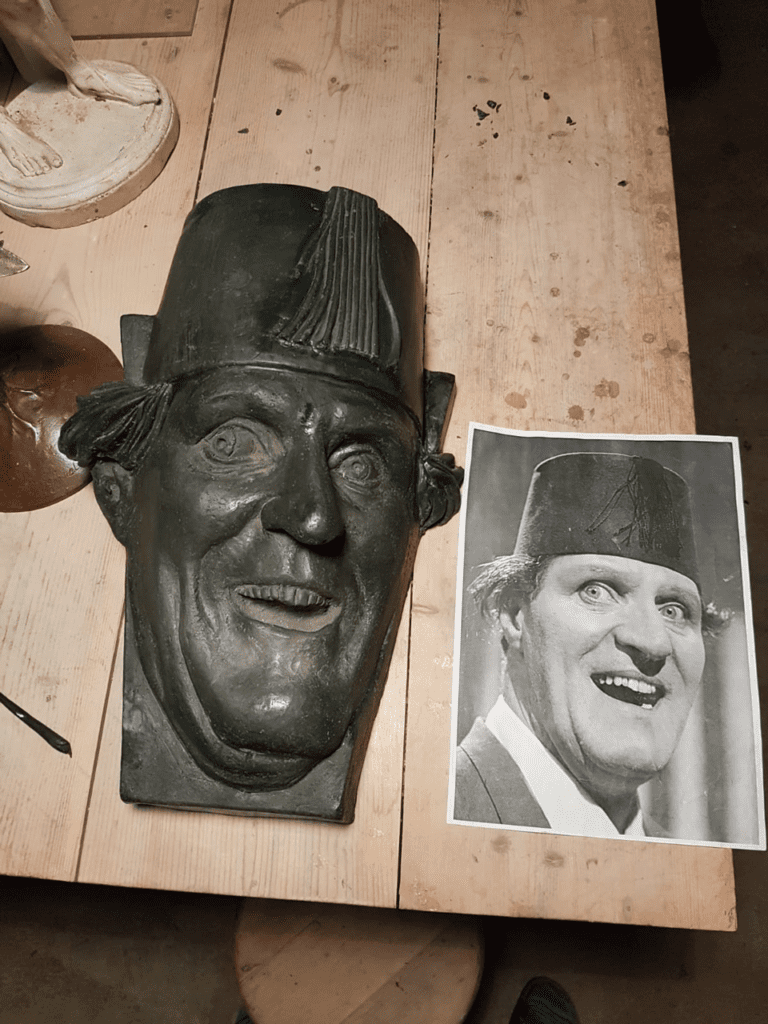 This sculpture of Tommy Cooper was completed in 2023 by Michael C Keane. The visuals above represent the works in progress in the creation of this Tommy Cooper Key stone. Measuring height = 18″, width = 9″ and depth = 6″. It was originally cast in ceramic. It will be cast in bronze in the future.
The piece will be auctioned off for charity in support of heart attack prevention and awareness.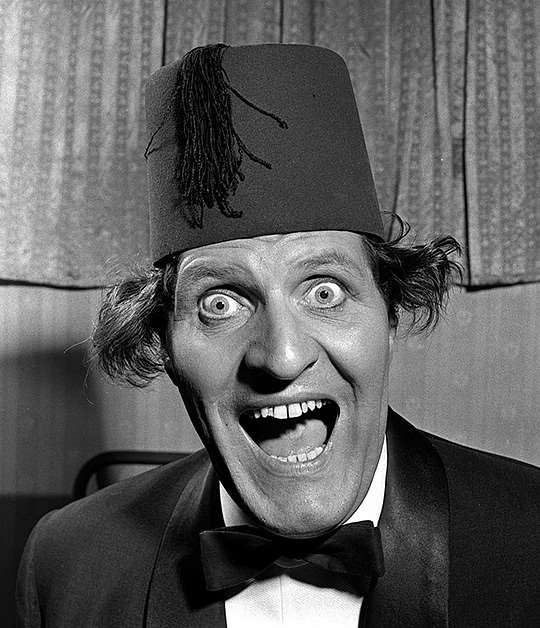 Tommy Cooper
Tommy Cooper (1921 – 1984) was one of Britain's best loved comedians and magicians. Due to his exposure on British TV, he became one of best recognised comedians and magicians in the UK. Cooper was a member of the Magic Circle and incorporated magic into his comedy routine.
Sources:
https://www.biographyonline.net/comics/tommy-cooper.html
https://www.english-heritage.org.uk/visit/blue-plaques/tommy-cooper/